When we are 'in our element', we are engaged, internally motivated, fulfilled and strive to do our best. This is the basis of a Montessori education. The Element high school provides conditions that put youth 'in their element', in school and beyond. 
– – 
The Element High School is an extension of OMS Montessori. A Montessori background is not required to enrol, however, a passion for life is.
Our programs and pedagogy find the interaction of youth's developmental characteristics and the requirements of the adult world, thus creating the focused engagement that naturally leads to personal excellence. This is the basis of a Montessori education.
If you are interested in experiencing life now and have the determination to work with teachers in an independent and mature way, then this program may be for you.
The Modern Montessori Method Of Education
Maria Montessori (1870-1952) was a physician and scientist who founded a method of education based on the developmental ….
The usefulness of their work
Recently, for example, grade nine students completing a unit on chemistry planned a visit to the Hintonberg Pottery. There they…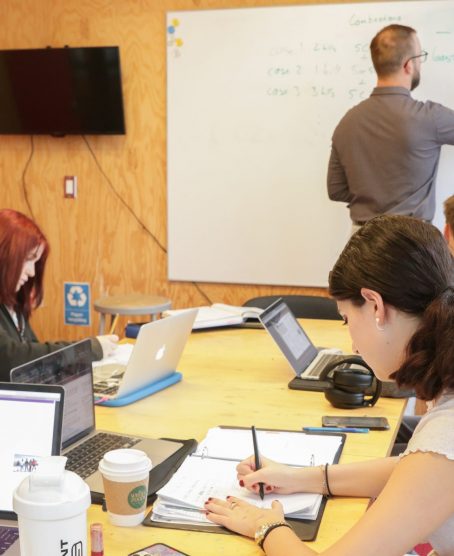 Interdisciplinary and Personally Meaningful Program
The adolescent has boundless energy but that energy is pulled in many, many directions. In order to tap into the adolescent's energy and natural tendencies, it is imperative that the academic component of their experience be tuned to their needs and tendencies.
This curriculum builds throughout the year and incorporates opportunities for all academic disciplines and skills. Basic concepts are always related back to the adolescent's experience of their own time and culture. The resources of the community are explored and choices made based on the requirements of the Ontario curriculum and the goal of helping the adolescent stand in their own space and know that they are there.
Adolescents are capable of mature thought if it is framed within a meaningful (to the adolescent) context. They are critical by nature. They wish to have opportunities to think for themselves and to be responsible, and yet they cannot be abandoned. They want their work and efforts to be meaningful. They need to be supported; they need to be challenged. The curriculum is based on personal experiences and integrates all subjects into a meaningful investigation in order to meet these needs and characteristics.
– – 
Our goal is to provide activities and a prepared environment that will create focused engagement or flow for each adolescent student.
('Flow', the optimum state for learning and well being from Dr. Csiskszenmihalyi: Flow: The Psychology of Optimal Experience.)
We are located in the vibrant Glebe community. Purpose built facility includes – spaces where lessons can be given to individuals, small groups or a larger class. There are quiet break-out rooms for groups or independent study, as well as a commercial kitchen
Experience The Welcoming Atmosphere of The Element.
We invite you to visit our campus to learn more about our community and culture.