The e2 program provides optimal conditions for independence and engagement.
The Element High School offers Ontario Secondary School credits leading to the Ontario Secondary School Diploma. Our Montessori approach enables us to cover the curriculum content in a way that recognizes the developmental needs of adolescents and immerses them in the real-world application of what they are learning. Our lessons are dynamic and incorporate student choice and responsibility for their learning under the guidance of our qualified teachers who are passionate about their subject matter and play the dual role of teacher and mentor while holding our students accountable for their individual achievements.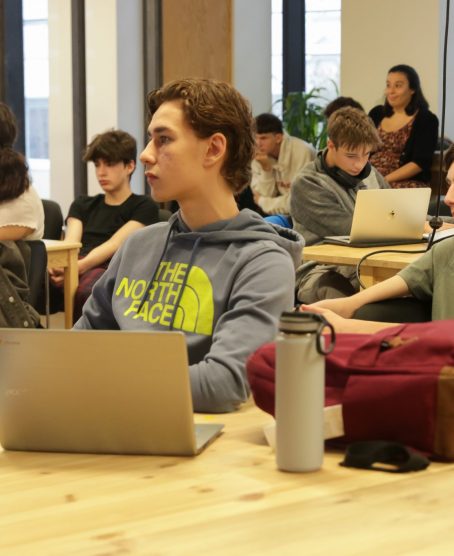 The Characteristics and Needs of Senior Adolescents
The older adolescent seeks real opportunities for valorization; that is to feel capable of succeeding in life by their own merit. They are ready to be recognized for their unique and individual contribution to the world.
Discover our Unique Attributes
Experience The Welcoming Atmosphere of The Element.
We invite you to visit our campus to learn more about our community and culture.