Register for The Element Open House on
Tuesday January 31, 2023
We invite you to visit our campus to learn more about our community and culture.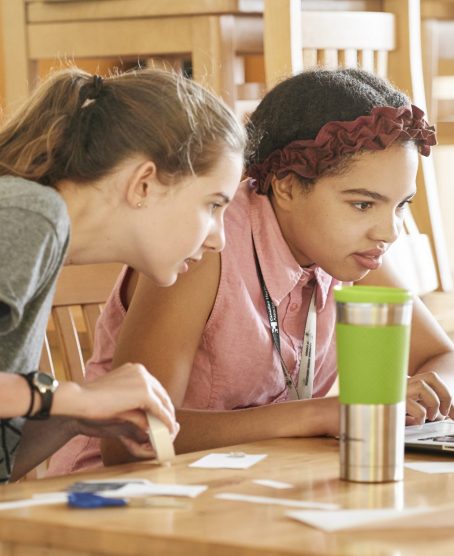 What if students were in their element everyday?
When we are 'in our element' we are engaged, internally motivated, fulfilled and strive to do our best. This is the basis of a Montessori education. Come to discover our unique way of learning.
Experience The Welcoming Atmosphere of The Element.
We invite you to visit our campus to learn more about our community and culture.
An exciting place to learn located in The Glebe


"I would highly recommend the element to any parent who is looking to invest in their child, because I think that investing in your child's education is one of the best things that you can do for them. And I think the small class sizes, the student-to-teacher ratio, the different activities that are offered here, the positive energy, the camaraderie between the students and staff, and the way that the teachers communicate to parents, is also really helpful and wonderful."
"The staff is exceptional and accepting of a variety of learning needs and provides an environment that is flexible enough to meet those needs. Their cooking program is by far one of the most essential skills all children should have an opportunity to experience. From meal planning, shopping, cooking and serving they are preparing themselves for the real world. Our daughter receives instructions in all areas of the curriculum but has the opportunity to plan and organize her work through independent work periods. It is this balance between structure and freedom that allows her to take charge of her learning and incorporate and apply her interests to the subject matter."
"If you want a child that develops a sense of critical thinking, of understanding that that their education is their own responsibility, that they become self-motivated, that they understand their individuality and understand that through their individuality, they have to develop themselves and evolve, then this is the place for you."
"I've been seeing my son thrive at The Element. You know, it's something I wish I had as a teenager. I know I got bored just sitting in desks - where you can't do anything except for what was given to you. So I think I would absolutely recommend The Element to any parent or student who wants an environment where you're open to thrive."