Our Faculty and Staff have diverse interests and varied backgrounds and this helps us create a rich and exciting program for our students. We work side-by-side with each individual student in order to provide the independence they want and the guidance they need.
The Element is committed to forging meaningful and productive relationships between the students, parent, school and community.
Message from our Head of School
The Element was first established in 2003 at its parent school, OMS Montessori, as a Junior High grade 7 and 8 program. In response to growing demand and the need for a Montessori high school program in the Ottawa region, The Element High School moved to its current location at Lansdowne Park in 2015.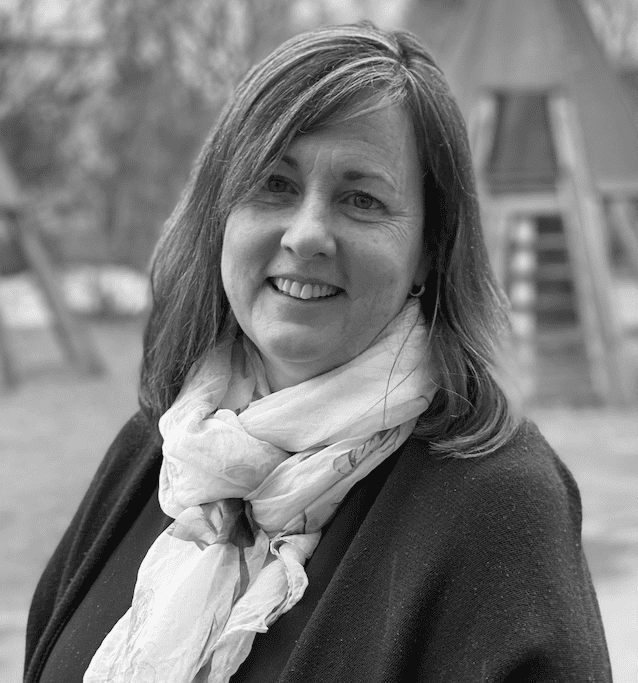 The Element is an independent not for profit high school that is governed by an all-volunteer Board of Directors.
Understanding, acknowledging and respecting the needs and tendencies of children at all stages of their development is a fundamental principle of the Montessori pedagogy.  When visiting Toddler, Casa or Elementary classes, one is often struck by the particular differences in each environment. Toddler and Casa environments take into account the tendency for sensorial exploration, the development of independence and the importance of learning through concrete experience with specific didactic materials. Elementary programs, allow students to continue perfecting basic skills while pursuing their interests and passions through projects and inspiring lessons.
This same principle also applies at The Element, a high school that is specifically designed to meet the needs and natural tendencies of growing adolescents. When you visit our environment, you will notice large open spaces, smaller breakout rooms, a commercial kitchen and furniture that can be easily moved around.  This enables our students to find workspaces to accommodate for their individual learning styles. 
Our high school is located in the heart of the Glebe neighbourhood. Proximity to a dynamic and vibrant community gives our students access to a variety of resources such as public libraries, museums, government offices, etc. This encourages our students to look to the community to find resources while expanding their horizons and further developing their independence.  Easy access by foot or public transport enables them to go out in the world to pursue their research or work in the community.
Our smaller numbers allow teachers to be available when needed.  The Element mentorship program fosters independence while giving each student the support they require. This guarantees that each student has the amount of freedom they are able to handle responsibly.
Our program is designed to offer students relevant experiences, which truly engage them by allowing free choices and the opportunity to follow their passion while ensuring they will have the academic skills to pursue further academic studies.   Students learn real life skills through programs such as cooking, entrepreneurship and community work.
Expanding horizons through travel opportunities allows our students to step out of their comfort zone and learn essential life skills. The school year begins with an Odyssey trip for the grade 7 and 8 students, an Urban Adventure in grades 9 and 10 and an International Community Service, which is planned in grade 11 for grade 12.
At The Element, we encourage students to find their unique path to success by engaging them in all aspects of their education. 
The Element is truly what adolescent education should be!  Book a tour and come see for yourself!
Sincerely,
Carrie Whalen, Head of School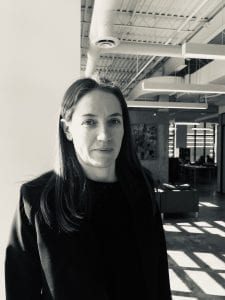 At The Element we believe that when we are 'in our element' we are engaged, internally motivated, fulfilled and strive to do our best. This is the basis of a Montessori education.
–  We provide an academically rigorous program that fosters curiosity in our students.
–  We believe education should be a preparation for life and should go beyond just meeting curriculum expectations.
–  We believe in providing our students with authentic learning that immerses them in both the school community and the real world that they will soon enter as adults.
–   We believe in the value of connections: connections with friends, classmates, and faculty.
–  We believe in providing an innovative program that is beyond the ordinary.
Our Teachers go beyond the traditional role of teachers. Not only do they cover the curriculum content in an applied and engaging way, but they also serve as mentors and personal coaches to help our students understand their strengths and develop the personally relevant strategies to manage their work and access the content more deeply.
The Element's e¹ program for grades 7 to 8 incorporates the developmental needs of adolescents and provides students with an educational program that supports and challenges them as they begin this new stage of their development. It provides accountability, challenging standards, opportunities for critical thought, the development of exemplary communication skills, opportunities for personal exploration, and creative challenges. It is aimed at enabling the adolescent's growth in self-knowledge and confidence, responsible citizenship, and a connection with our larger community through purposeful work and study.
The Element's e² program for grades 9 to 12 is designed to engage young people in their education and encourage the development of the high level academic and life skills necessary for post-secondary education and modern collaborative work environments. In addition to participation in a strong academic program leading to the Ontario Secondary School Diploma, Element students learn to:
 – manage their time;
 – engage in research and present their findings orally, graphically or in written form;
 – work independently and creatively;
 – lead as well as collaborate with others.
The e2 and e3 programs are aimed at enabling the older adolescent's growth in self-knowledge and confidence, responsible citizenship, reputable ethics and a personal sense of mission in our world.
I encourage you to browse our website to learn more about our programs, however, there is no substitute for firsthand experience,  I therefore extend an invitation to come and see our programs and experience The Element for yourself.
I would welcome the opportunity to meet in person so please don't hesitate to book a tour of our innovative school.
Sarah Wheeler,
Director, The Element High School
Careers at The Element
The Element is always looking for teachers who have an interest in our Montessori approach and are looking to teach in a dynamic and unique learning environment.
If you have a passion for your field of study, particularly the STEM subjects, The Humanities or French, and enjoy working with Adolescents, we encourage you to contact us.
Please reach out to the School Director, Sarah Wheeler, with your resumé and cover letter.
sarah@elementhighschool.com